From 13 to 45 New Patients per month after working with Admen
In the modern age, all businesses need to be online. Dental practices are no different, especially as they try to attract new, young patients. These patients are digital natives and look for just about any service online, including dental services.
Without an online presence, Ascent Family Dental was missing out on a wealth of new patients and opportunities. Dr. Scott R. Williams, DMD, and his team at Ascent Family Dental offer compassionate, respected dental care services in Greeley, Colorado. Despite a stellar brand reputation, the practice suffered from an outdated website and lackluster past experiences with marketing companies, leaving them without anywhere to turn.
After meeting with Ascent Family Dental, we identified problems with the current website and online presence that diminished possible patient leads. We immediately got to work devising solutions to address these issues and cultivate an online presence that reflects not only the personality of the practice, but the team's commitment to their patients.
Our focal points were improving the website's UX design, mobile-friendliness, security, and compliance, enhancing SEO, generating traffic through PPC and SEO, and launching a video marketing campaign.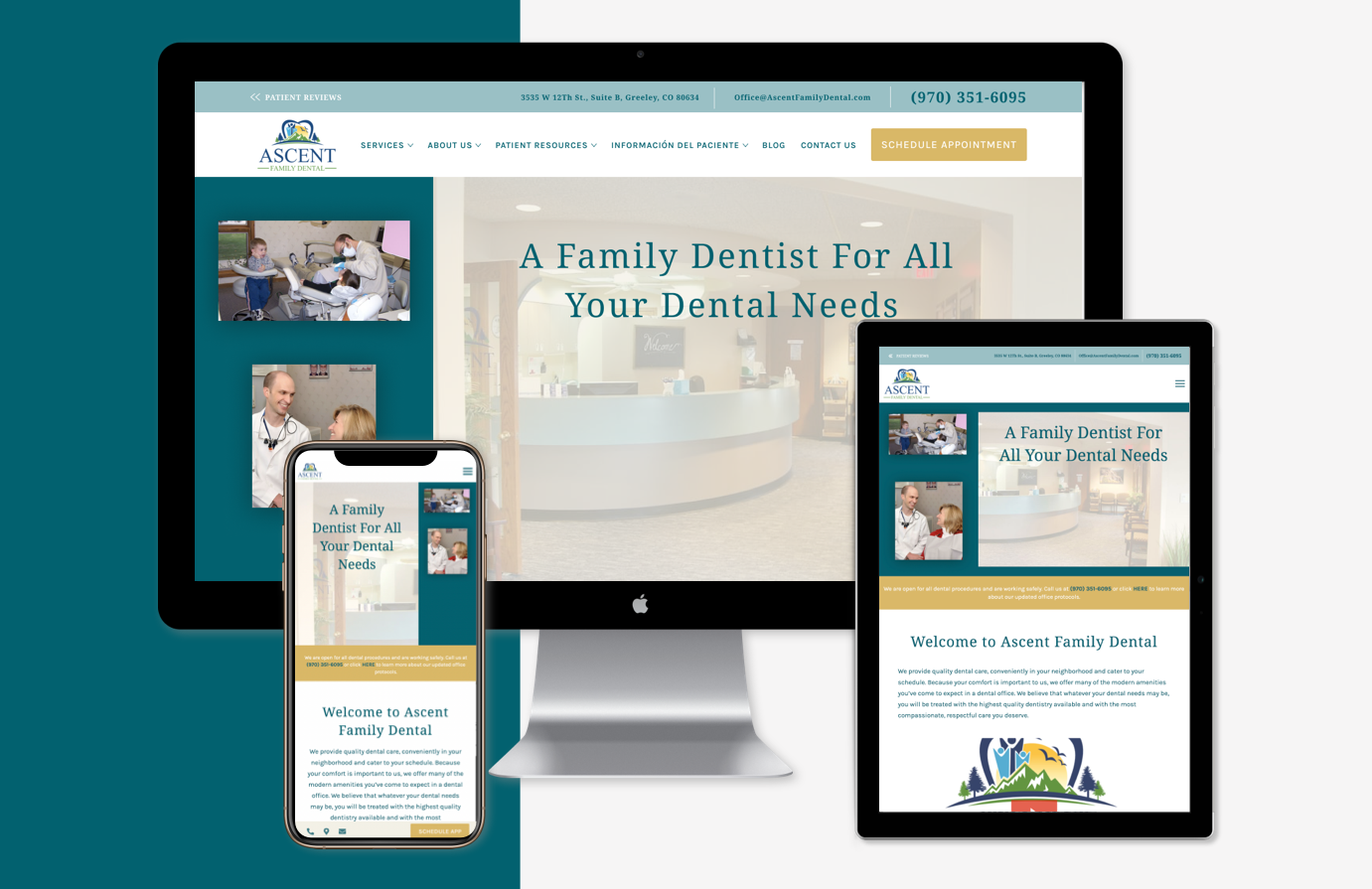 Ascent Family Dental has been an institution in Greeley, Colorado for decades, and it was vital for the practice to stay ahead of the changing times. Despite a strong local presence, the website and online presence needed a refresh to match and stay digitally relevant.
The lack of website visitors was coupled with the low conversion rates of those that did make it to the site because of poor UX design. The site was not mobile-friendly, secure, accessible, or HIPAA compliant, leading to low conversion rates and high acquisition costs.
In addition, the website content was sparse and not specialized, which didn't help to drive any new and valuable traffic. Minor issues, such as broken links, errors, and incomplete meta tags harmed the site even further. Ascent not only had a poorly functioning site, but no local citations, no consistent online reviews, and no first-page ranking.
After working with several marketing companies before Admen, Ascent Family Dental doubted that any team had the knowledge and insight to develop an achievable, streamlined, and tailored marketing strategy that suited their practice.
Ultimately the goal was to attract high-quality patients and keep a steady flow of new patients coming through the door.
Our first step was recommending a PPC campaign to fill the practice's new patient needs while our organic and SEO efforts built momentum. Once we saw traction, we reduced the PPC spend and allocated it to improving UX and conversion percentages through video marketing.
Leveraging our database of dental content to target areas of opportunity in the local Fort Collins area, we added hundreds of pages of content that answered the most common questions for the practice's prospective patients. By providing answers, Ascent quickly became a trusted source of information for Google in the area.
We made other vital changes, such as securing the website with HTTPS, updating and refreshing content, and implementing local SEO optimization for top keyword rankings. To boost the traffic even further, we leveraged local video marketing and GMC PPC campaigns.
We also shifted the focus from general dentistry to specific practice areas, capturing the clients with related search queries for local cosmetic dentistry, preventative care, orthodontics, and children's dentistry.
Once the SEO and PPC were showing progress, we leveraged video marketing to target different patient types, such as implant or Invisalign patients. Through assets like video blogs and video integration, we created an opportunity for the team at Ascent Family Dental to speak about the dental procedures and treatment options, address patient concerns and questions, and share information about dentistry. These videos gave patients an opportunity to see the care and expertise they could expect to receive at the practice and gave prospective patients the opportunity to familiarize themselves with the professional who would be helping them.
Within a six-month period, we increased the number of keyword rankings on the first page of the search results of Google, Yahoo, and Bing to 75. Ascent Family Dental saw a 268% increase in web traffic in 2019 with a 500% increase in new patients.
In 2022, Ascent Family Dental is seeing about a 700% increase in traffic and a 1000% increase in new patients. So, instead of getting a few new patients per month with online leads, the practice now enjoys an influx of 15 to 20 new patients each month. In short, the practice saw a 500% return on investment for its marketing efforts.
"I like that if the doctor wants to focus on implants, I can simply ask for more implant patients and they start showing up immediately" - Lisa, Operations Manager at Ascent Family Dental.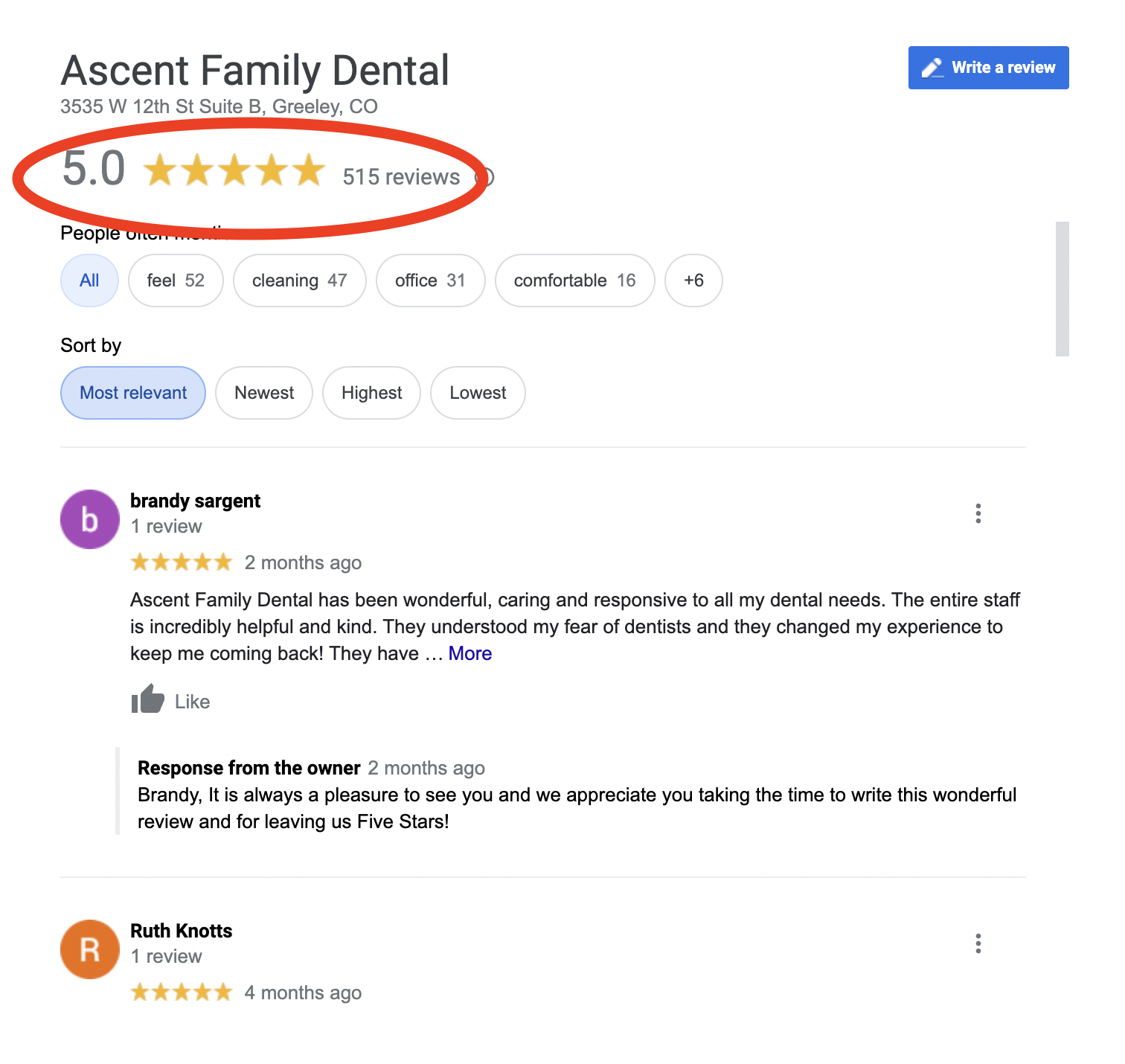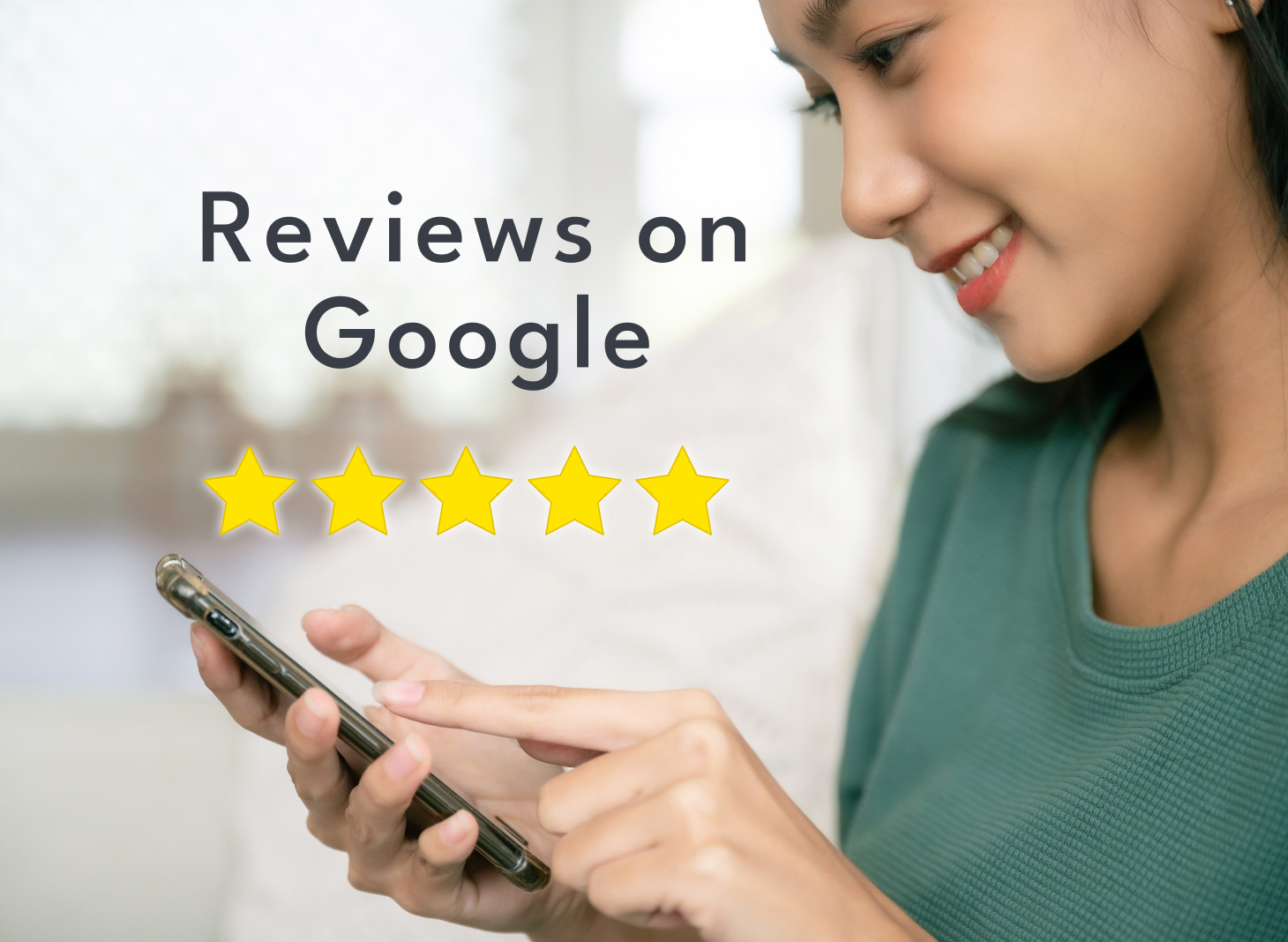 Organic Traffic
Google First Page Results
Search Keywords:
Family dentist in Greeley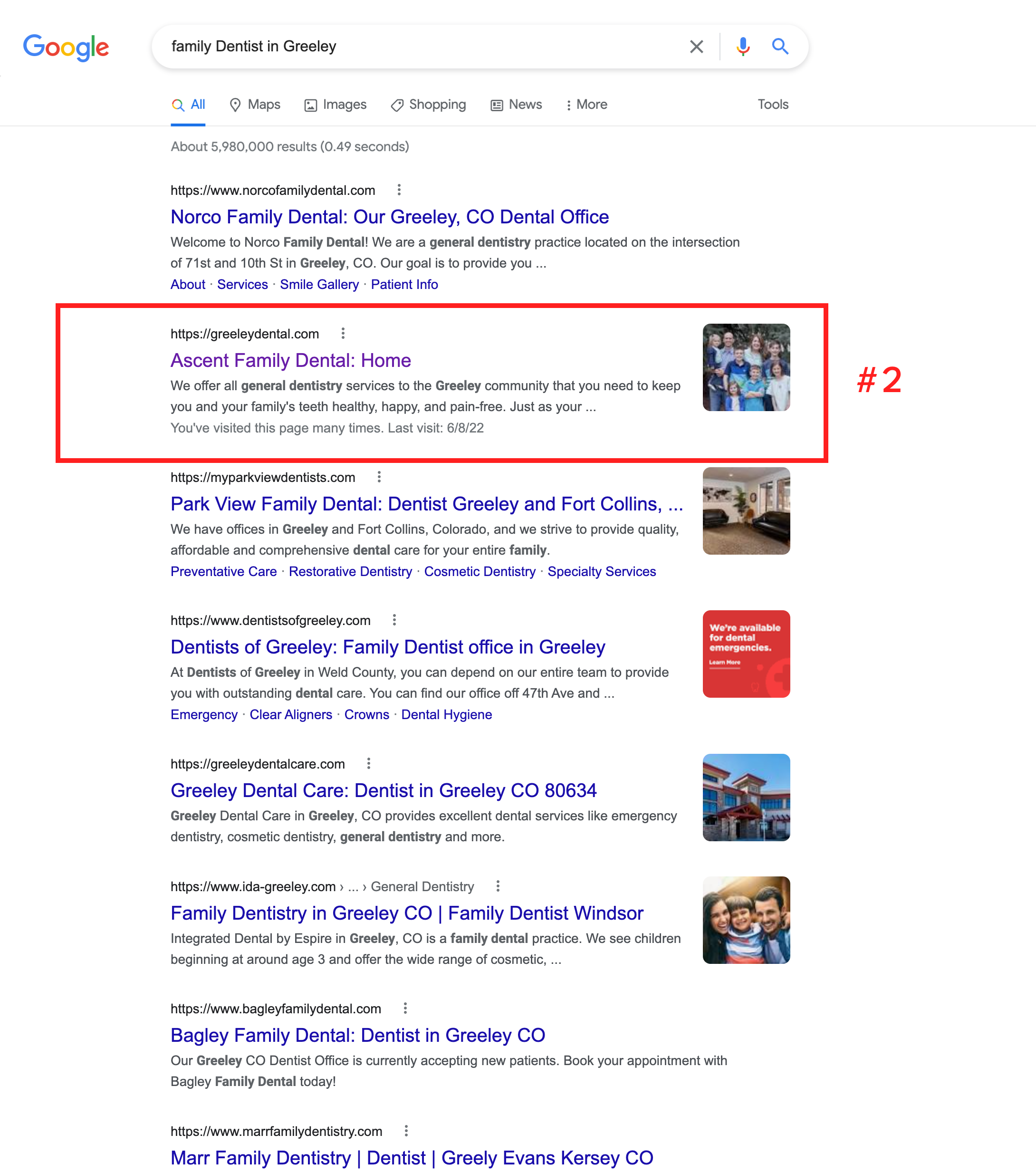 Search Keywords:
Emergency dentist in Greeley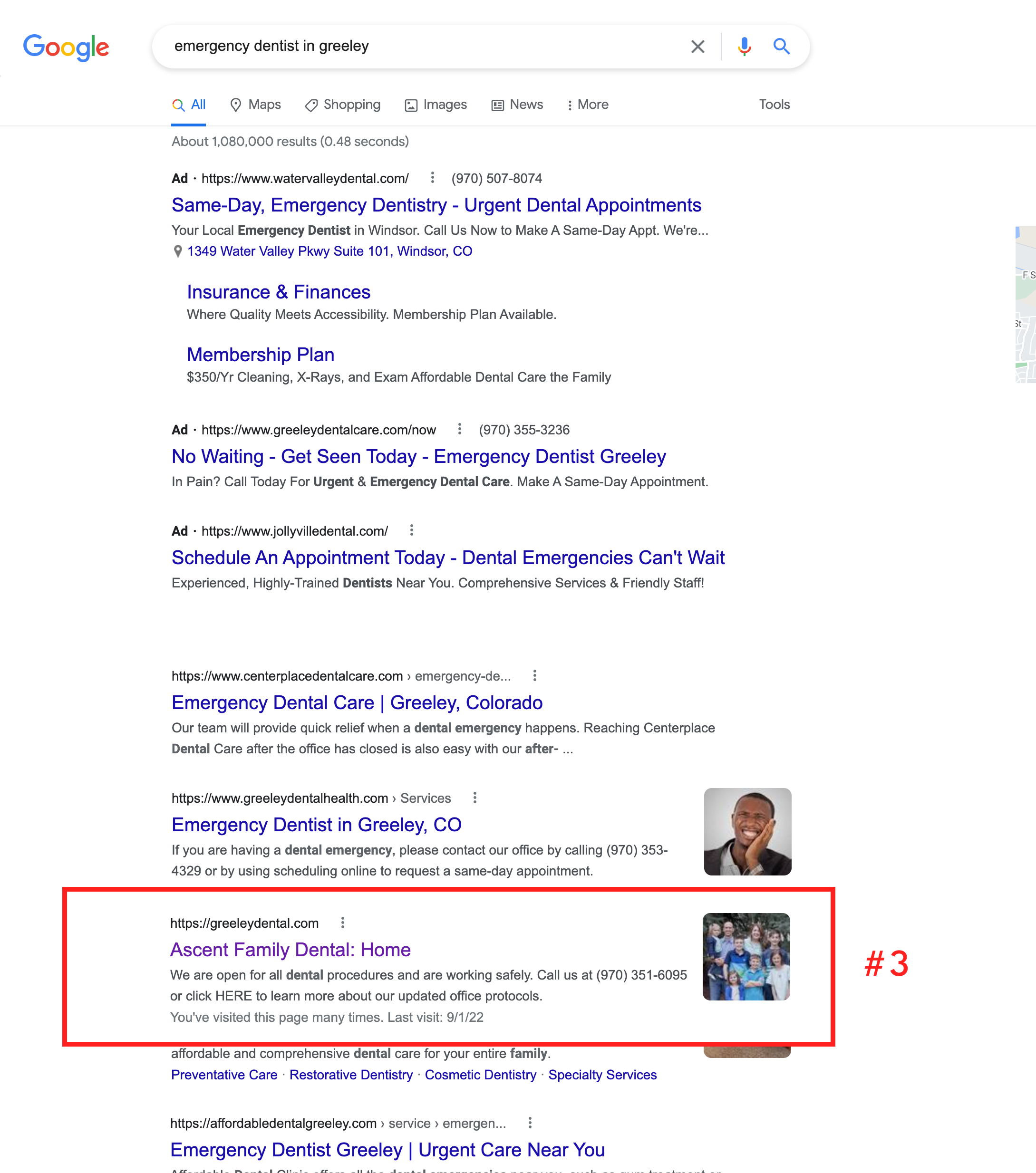 Search Keywords:
Oral cancer screening near me